TRIMMING PROGRAM

This category could also be called a pre-editing program or even a non-editing program. It's called

SolveigMM Video Splitter.

Here's what it does.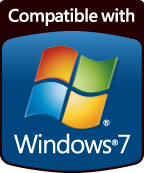 $49.95

CLICK HERE TO PURCHASE




Download Trialware



If you have original camera footage that you want to get

rid of the dead spaces,

say you have 10 minutes of no activity at the beginning of the video file, and a few minutes in the middle and even more at the end, this program will remove the sections you don't want and will seamlessly stitch together a

MUCH SMALLER

original camera file and will not re-render the file in the process giving you

NO LOSS IN QUALITY

. The end result will give you a simple file you can upload to youtube with nothing but action. AND it will also save you hundreds of gigabytes of space on your hard drive over time. We highly recommend this program. It works with all of our cameras: GoPro, Eye-View and Replay. Here are the specs for the program:





Supports MPEG-2 files - (.mpg, .mpeg, .vob, .ts )

Supports MP4 files - (.mp4)

Supports MOV files - (.mov)

Supports MKV files - (.mkv)

Supports AVI files - (.avi )

Any video content. DivX; XviD; 3ivX, etc.

Any audio content. MPEG-1,2 Layer I, II, III; AC3; OGG, etc.

VBR MPEG audio. Keeps the synchronization

Large AVI files. More than 2 and 4 GB

Supports Windows Media files - (.asf, .wma, .wmv, .wm)

Video repair. Indexing damaged or unindexed files

Supports MPEG Audio files ( .mp1, .mp2, .mp3, .mpa)

K frame (GOP) accuracy for AVI

Frame accuracy for MPEG-2 / MPEG-1, ASF, WMV, MP4, MOV, MKV, AVCHD

What You See Is What You Get (WYSIWYG) preview. Advanced K frame navigation

Cut commercials - cutting off several movie portions at one time is allowed. Get rid of all ads in a movie in a couple of actions.

Supports batch mode editing. Any number of editing tasks can be done in one run

Can be used on portable storage devices like USB Sticks ( Portable license is required )

Because it is not an editing program, it does not do music or effects or fades. See the below programs for that.

Here's our

TRAINING VIDEO ON THE VIDEO SPLITTER

.

---
INEXPENSIVE EDITING PROGRAMS

:

- TrakAXpc ($29) : This is a very inexpensive editing program ($29) that is very robust and can ROTATE a video image.
- Magix Movie Edit Pro ($89) : This one is new to us and we really like it. What it appears to do is when you import your HD footage, it makes a lower resolution copy for editing purposes. Then when you render out, it renders from the HD real file. Make editing faster.
- PowerDirector ($75): We give a mild recommendation for this one. It is fast, but lacks output format options and customization.
- Window Movie Maker: Need to convert to another format first (mpg, avi, mov).
- Final Cut Express: (Mac only). We have not used this directly.
- iMovie: (Mac only). We have not used this directly.

- Sony Vegas ($550) : (PC only) This is our favorite editing program. Very robust (not cheap) and relatively fast.
...and all of the high-end editing programs work: Premiere, Final Cut Pro, SpeedEdit, etc. Note that Final Cut Pro only likes quicktime files. Other formats require constant conversion every time they are accessed. Even for high end programs you still may have to add a codec to the computer.